Dermal Fillers to Enhance and Plump Your Lips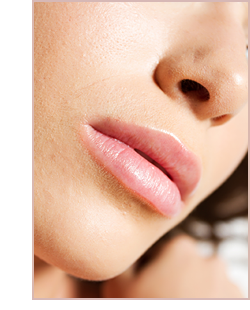 Aesthetic ideals vary with emerging fashion trends and within different cultures. Today, fuller lips are considered a desirable trait. Many younger patients are seeking lip augmentation to achieve the sought-after look commonly seen in fashion magazines.
Lip rejuvenation plays a key role in restoring a more youthful appearance because as individuals age, they lose lip volume. The most common therapeutic options are injectable fillers, which are also used to enhance the corners of the mouth, lip borders, and the bulk of the lip. These injectable dermal fillers are also used to fill in deep smile lines, naso-labial folds (lip-cheek groove), marionette lines, and wrinkles.