Rejuvenating and Aesthetic Plastic Surgery for Men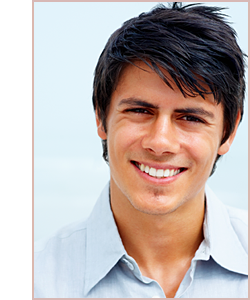 Men often seek out cosmetic facial plastic surgery to change the shape of the
nose
,
ears
,
chin
, cheekbones, or
neckline
. They may also consider rejuvenating facial plastic surgery procedures that reverse the signs of aging. These include brow lifts and forehead lifts, eyelid lifts, and facelifts.
According to the American Academy of Facial Plastic & Reconstructive Surgery, cosmetic nasal surgery (
rhinoplasty
) continues to be the most common surgical procedure performed on both women and men under the age of 35. Both men and women between the ages of 22 and 34 underwent rhinoplasties the most of all age groups, with an average increase of two percent for this age group from the previous year.
In addition to rhinoplasty, the most common surgical procedures for all men were revision surgeries, hair transplants, and
blepharoplasties
. For men under 35,
otoplasty
(ear pinning) and
chin augmentation
were the most performed surgical procedures after rhinoplasty.
BOTOX
,
hyaluronic acid injections
,
microdermabrasion
, and calcium hydroxyapetite were the most common non-surgical procedures performed.